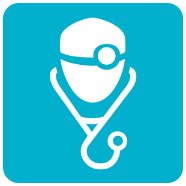 myCare by Avizia is a service provided to you as a benefit of your healthcare system. Please contact your healthcare system to see if they support the myCare app.
SEE A DOCTOR - ANYWHERE, ANYTIME
myCare by Avizia connects you with a doctor from your healthcare system through the convenience of your phone or tablet. Avoid waiting for an appointment and traveling to the doctor's office. No matter where you are or what time of day it is, you can meet with a doctor over a secure video connection. The doctor can even send any necessary prescriptions to the pharmacy of your choice. Your health can't wait. Get care anywhere, anytime!