| | |
| --- | --- |
| Target Deployment Date: | Monday, June 5, 2023 |
| Deployment Window: | 9-10PM ET |
Minor UI enhancements for "Leave Case Open" modal
We have refined the "Leave Case Open" modal as we continue to address the look and feel across the platform to ensure site uniformity with colors, fonts, and various other design elements.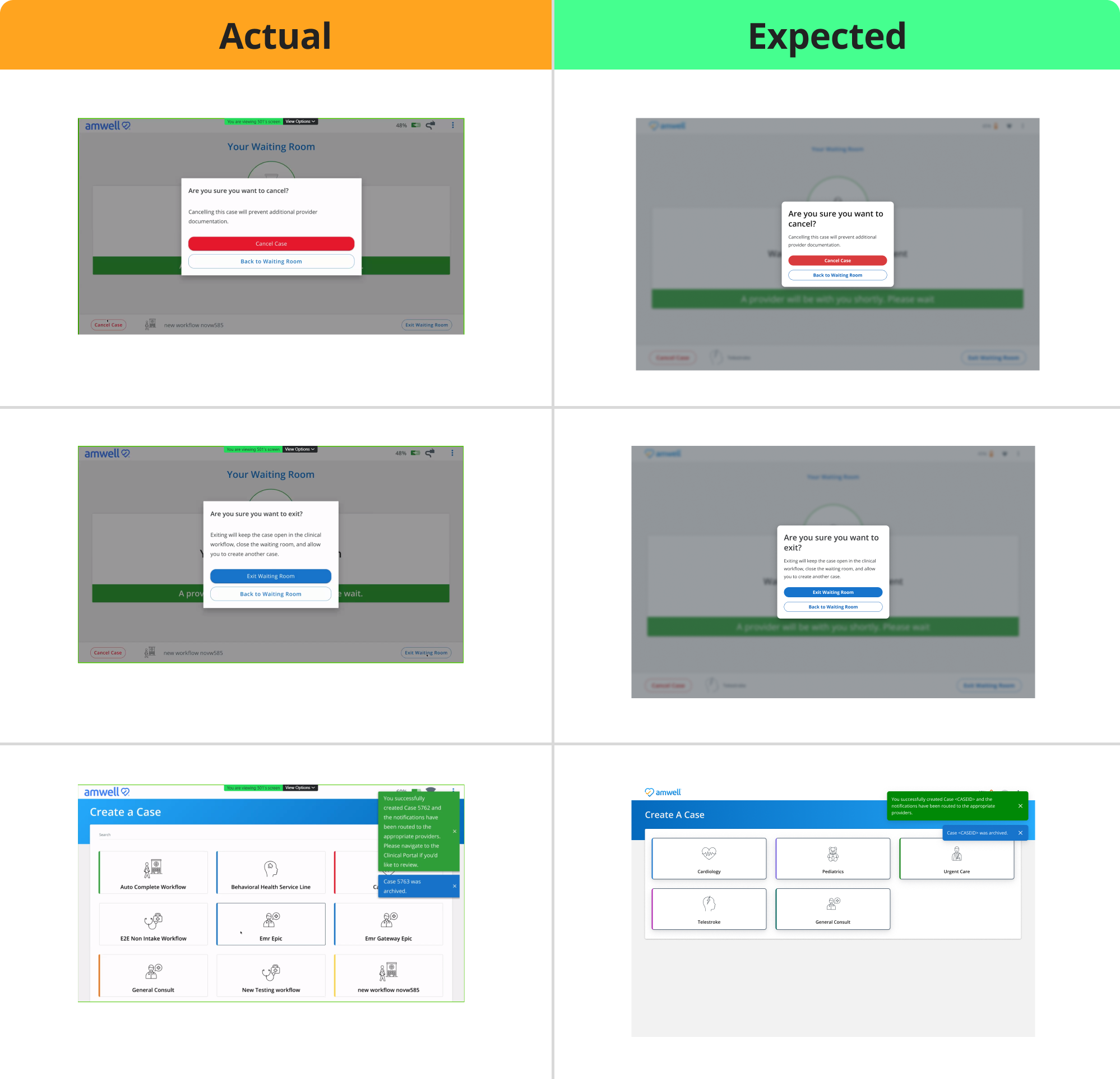 _______________
Resolved Issues:
FIXED: Mismatched and misaligned banner gradients on the Setting page
The Settings page is now uniform with the rest of the pages across the site.
FIXED: A-Wing microphone not displaying correct friendly name on the C250
Tghe A-Wing microphone now is labeled "USB Microphone" instead of "PCM2912A Audio Codec Mono".
FIXED: Network icon missing in header until the user taps screen
The Network icon now displays normally.
FIXED: Visible gap in Zoom slider
The Zoom slider now visually spans the enter slider.
_______________