| | |
| --- | --- |
| Deployment date: | Thursday, August 15, 2019 |
| Deployment window: | 3 - 6PM ET |
NOTABLE FEATURES AND FIXES IN THIS RELEASE:
✓ Added option to feature video on participant view within a video call
✓ Remotely End Call for participant
✓ Improved readability for formatted snippets content
✓ Removed the mandatory requirement to enter ED arrival time for Telestroke cases
✓ Imaging showing possible matches from demographics
✓ Provider Notes may only be added, modified, and signed by users with Provider Roles
✓ Removed the mandatory requirement to enter ED arrival time for Telestroke cases
✓ Added Fleet command to End Call on CA750 carts
✓ Downloading PDF/CCD when archiving a case
✓ Updated incorrect login error message
✓ Emergency Contacts now displays correctly on the Demographics page
✓ New Enterprise Login Page style update
✓ Design updates to Navigation Bar for Enterprise users

---
In This Release
Added option to feature a participant's video prominently within a video call
We have added the ability to feature a participant's video feed to everyone else on a call. Other users in the call will see the participant's video feed featured no matter who speaks. This feature is particularly useful for all participants to see the patient's video feed featured so multiple providers can confer during the consult without interrupting the visibility of the patient.
The patient will still see video for whoever is speaking (they will not see their own video except in selfview).
This is available for both Cases and Connect, and only Clinical users will have access to this feature — patients and guests will not have this ability.
To set a participant's video to be featured:
In the Call Controls bar, click the Participants button (second from left)

In the Call Participants window, select the participant from the Current Participants list you wish to feature. A star will appear next to that participant to indicate that the video will be featured for all other users. NOTE: You will not see yourself listed in the Current Participants list.

NOTE: This feature is not compatible when using peripherals.


You can change who is featured by clicking on the name of another participant and the star will now appear next to that user's name. At this time, there is no way to "deselect" or remove the featured participant.
NOTE: When a participant chooses to Share Screen, the shared screen will switch to prominent until the screen share is ended.
_____
Remotely End Call for participant
You can now remove specific participants from the video call using the 'end call' option in the Call Participant menu. This feature is helpful should you need to remove a participant that joined the call by accident or if a dialed participant's phone goes to voicemail.
To end the call for a particular participant:
In the Call Controls bar, click the Participants button (second from left)

Current participants appear on the right. You will see a red phone icon next to each user. Click the red phone icon for the specific participant you wish to "hang up" on without impacting the other participants.

NOTE: The option to end the call will not be available if a call participant has joined using a C210.
_____
Improved readability for formatted snippets content
We have made a few changes to snippets for improved formatting and readability within cases.
Please speak with your American Well Professional Services Representative for further information on setting up and using Snippets.
_____
Imaging showing possible matches from demographics
American Well's Cloud Imaging solution (powered by Ambra) now shows any possible matches for images based on patient demographics. If a study is found with matching patient demographics (name + DOB), it will show with a 'Possible Match' tag. This helps in situations where the patient in American Well has not been updated with the referring PACs system's Medical Record Number for that patient.
_____
Provider Notes may only be added, modified, and signed by users with Provider Roles
We have modified accessibility to add, modify, and sign Provider Forms to users setup with Provider Roles only. The timestamp on the top of the form, as well as the case chat on the right, will be updated upon Provider Form updates.
Users that do not have a provider role designation will not be able to add or edit or sign the provider note form. The buttons are disabled and the following message will be presented when hovering over the disabled edit or add provider notes buttons: "Only users with a provider role will be able to add/edit this form."
_____
Removed the mandatory requirement to enter ED arrival time for Telestroke cases
The ED arrival time in the Stroke Intake Form is now optional. Previously, it was a required field
_____
Added Fleet command to End Call on CA750 carts
An End Call command has been added to the list of Fleet Monitoring commands to be able to hangup calls for the American Well 750 Cisco and 750 Vidyo carts.
The Fleet Monitoring commands and other remote device management features are found on the Fleet Enterprise site. Please speak to your American Well representative for more details.
_____
Downloading PDF/CCD when archiving a case
Fixed ability to download the PDF/CCD before leaving an archived a case.
_____
Updated incorrect login error message
When a user is locked out (after five incorrect login attempts), the error message now says, "Number of login attempts exceeded, please contact your Administrator".
_____
Emergency Contacts now displays correctly on the Demographics page
We have fixed an issue where the Emergency Contact Name and Relationship fields were not appearing in view mode on Demographics page.
_____
New Fleet Enterprise Login Page style update
We have updated the user login page to the Enterprise site for our Fleet Enterprise customers. This style update helps align the other products on our Clinical platform. There are no functionality or process changes, and users can login with their same credentials as they do today.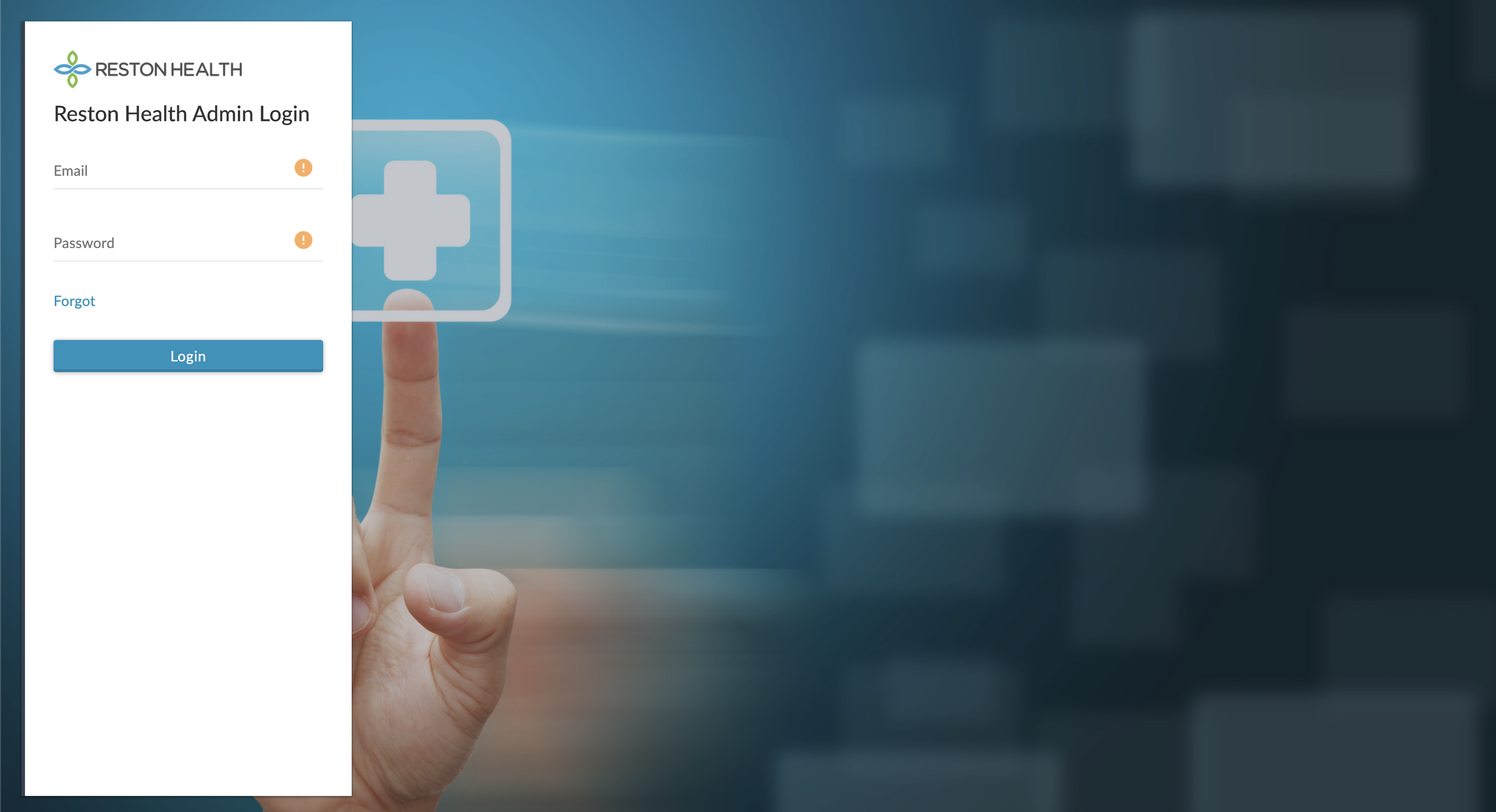 _____
Design updates to Navigation Bar for Enterprise users
The DASHBOARD button is now called HOME, and it continues to function as before.
We have added ICONS to the Navigation Bar to enhance the usability of the user interface. There are no structural changes to the navigation options — you can still find all features with the same names, in the same order as before.
NOTE: Only the DASHBOARD page's navigation has changed. If you navigate off of the Dashboard page, you will see the previous menu style, which is slated for an upgrade in a future release.


The new Navigation Bar is also responsive to browser resizing. This will allow you to utilize more devices as we continue to rollout accessibility enhancements to the Clinical platform.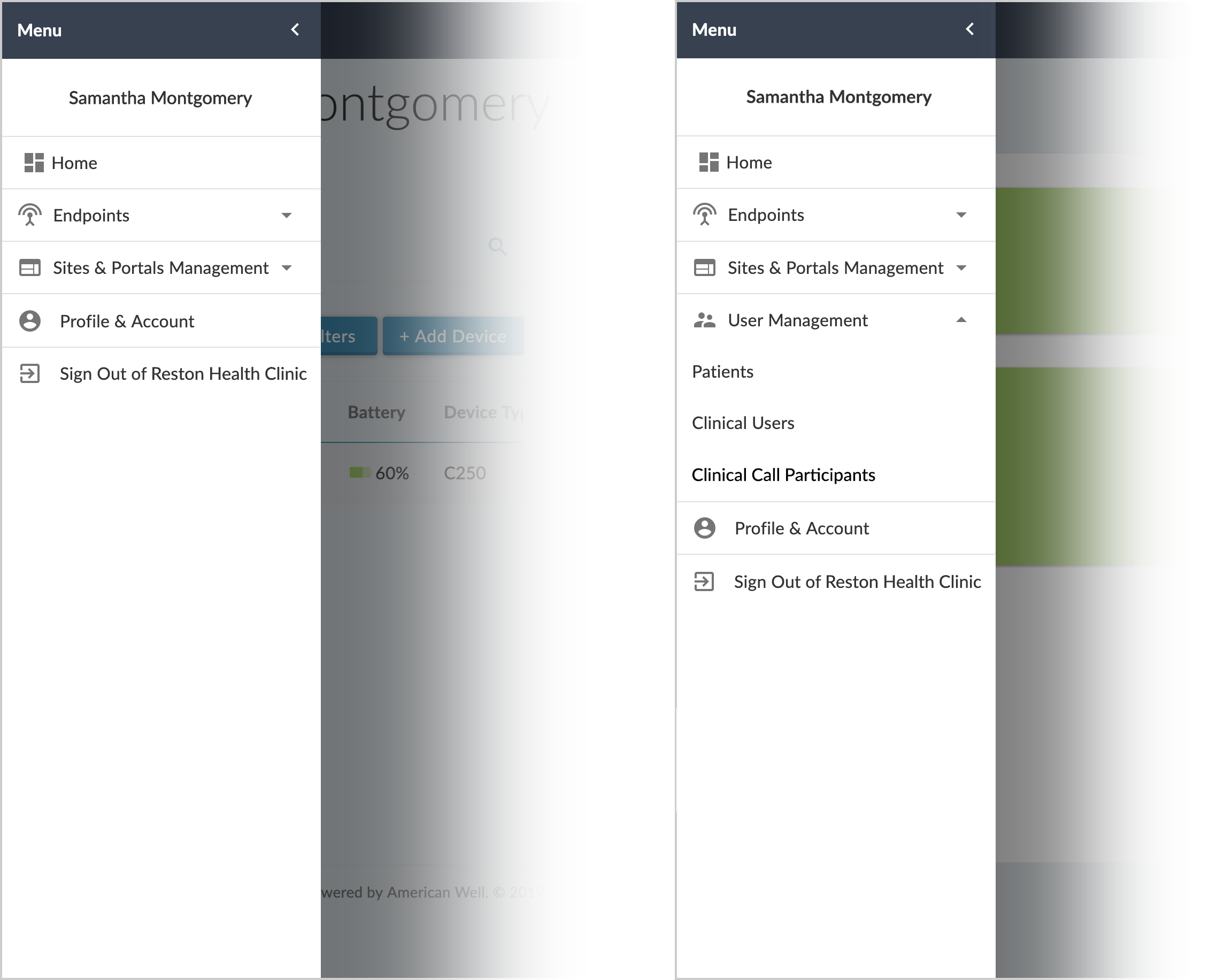 ---