| | |
| --- | --- |
| Deployment date: | Thursday, October 31, 2019 |
| Deployment window: | 3 - 6PM ET |
NOTABLE FEATURES IN THIS RELEASE:
✓ Redesigned the 'Test Connection' dialog box
✓ Alteplase administration timestamp now shows for 'Yes' only
✓ 'Detailed Instructions' in the NIHSS Stroke form are now collapsed by default
✓ Added logic to display your Enterprise logo for SMS Connect Video mobile redirects
✓ Bug fixes

---
In This Release
Redesigned the 'Test Connection' dialog box

We have updated the 'Test Connection' dialog box to align with the overall site design theme. Only the interface design has changed; there is no new functionality introduced with this change.

_____
Alteplase administration timestamp now shows for 'Yes' only
The Alteplase administration timestamp now only appears when you have selected 'Yes' when answering "Was Alteplase Administered?" in the Alteplase Administration Tracking form. The timestamp is no longer identified as a required entry, nor does it appear, when you select 'No' for Alteplase administration.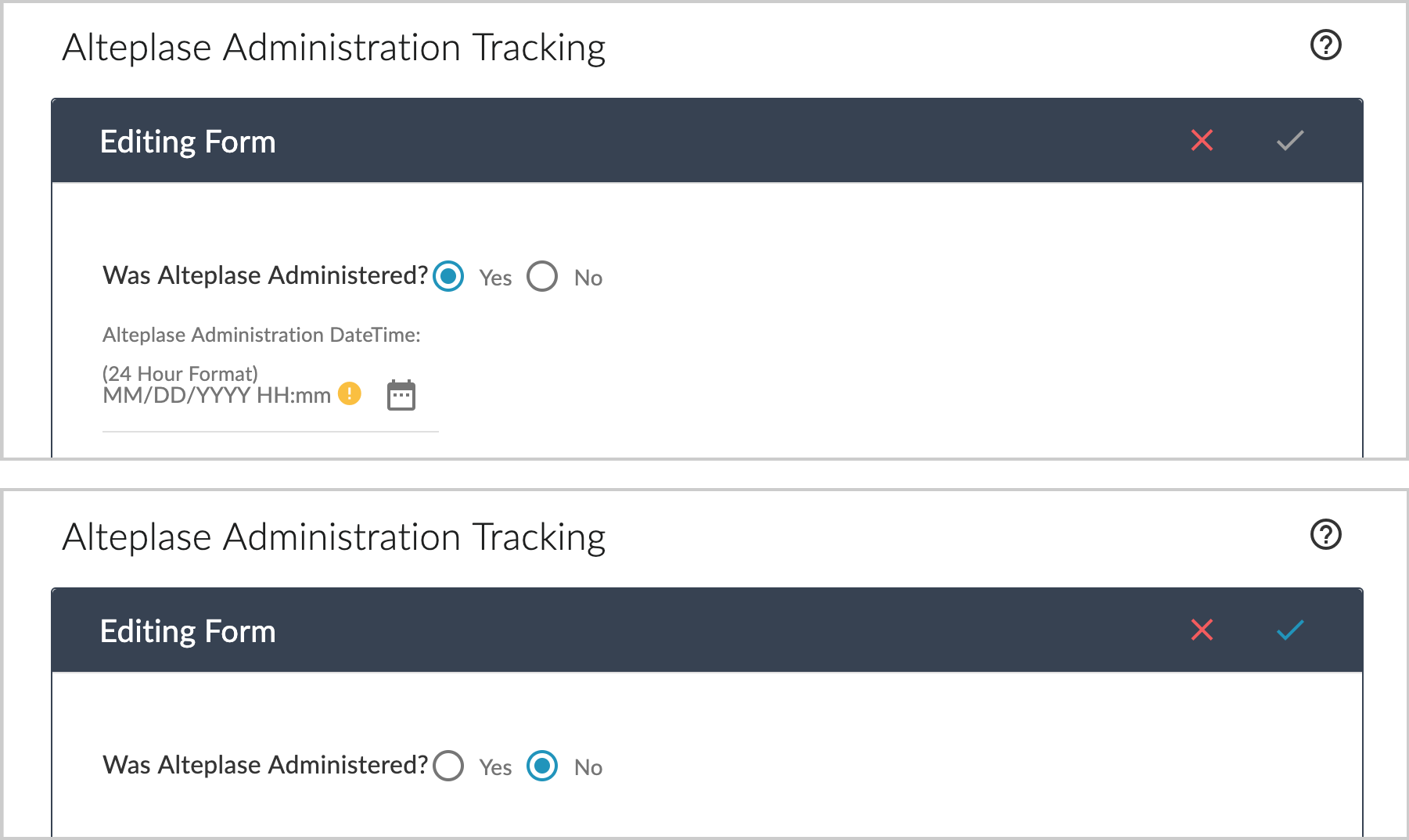 _____
'Detailed Instructions' in the NIHSS Stroke form are now collapsed by default
To improve your Telestroke workflow, we have collapsed the 'Detailed Instructions' for the NIHSS Stroke form by default. Clicking on the "arrows" will expand the details should you need to refer to them. Click the "arrow" again to collapse the details.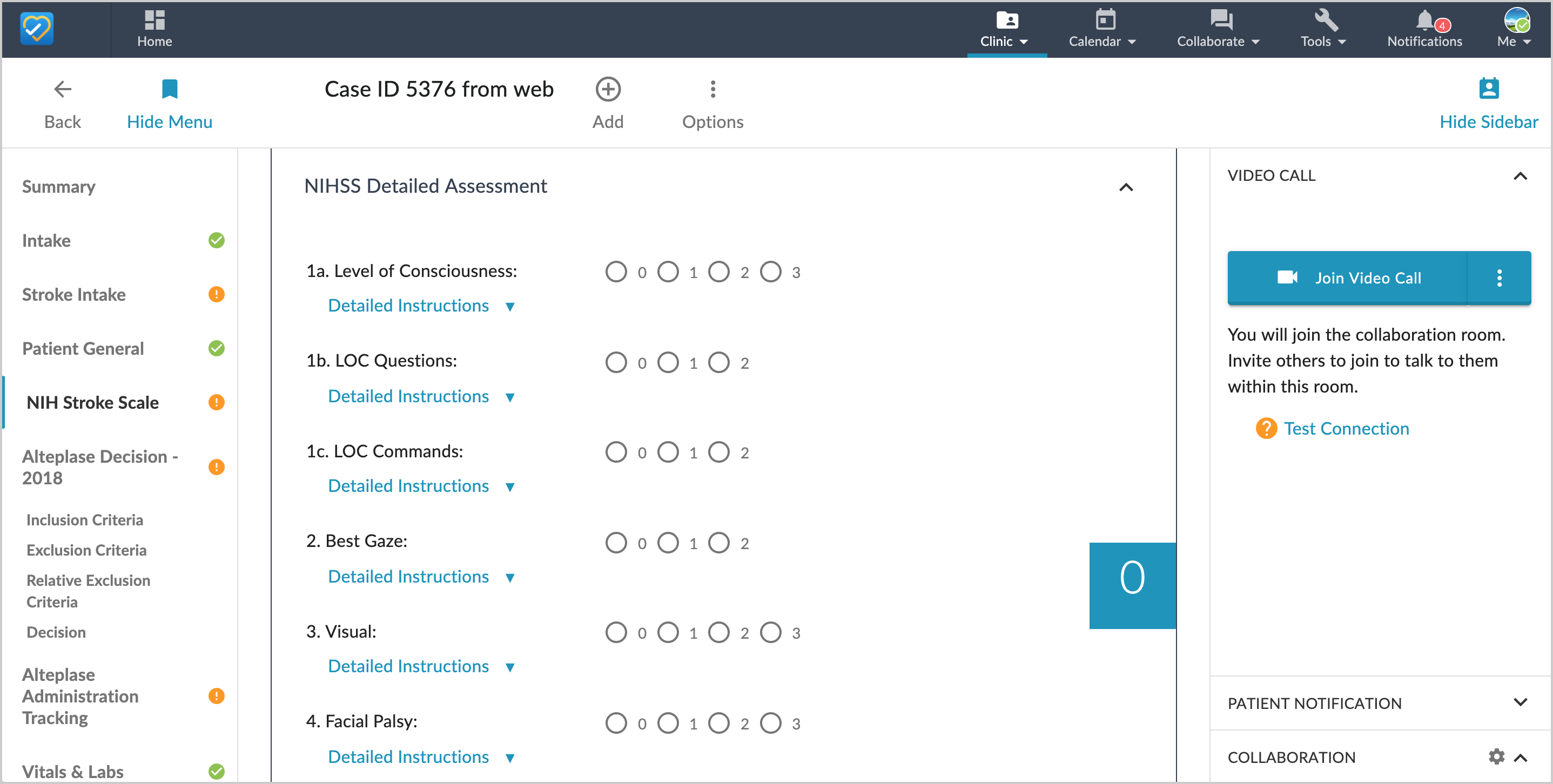 _____
Added logic to display your Enterprise logo for SMS Connect Video mobile redirects
Users will now see your Enterprise logo populate the upper-left corner of the mobile redirect page when someone launches the browser link sent via an SMS invitation using Connect Video.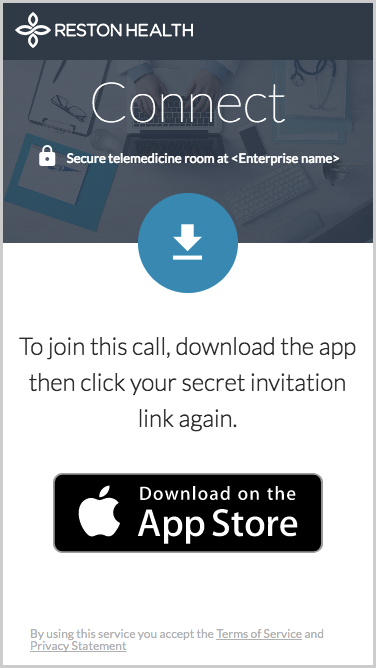 _____
Bug fixes
We continue to resolve and address some of the bugs that affect your workflow. Here are some of the issues that have been fixed as we continue to work on refining the Clinical platform:
fixed inconsistent provider name search when reassigning cases
fixed basic Stroke Metric Report not showing a manually entered NIH Stroke Score
fixed notifications from appearing while in a video call
fixed provider search dropdown functionality on the 'System Settings' and 'Reports' pages
---