Revert device software
With the latest release from Amwell (week of 11/16), you will now have the ability to manually rollback the software on the device to the previous software version.
This can only be done from the Setup Wizard pages which displays during initial startup or if the device is unable to connect to the network. This allows for improved troubleshooting and reduced downtime in the event that an issue occurs after an update.
Steps to Revert:
1. Select the ellipses menu at the top right of the screen on the device you wish to roll back.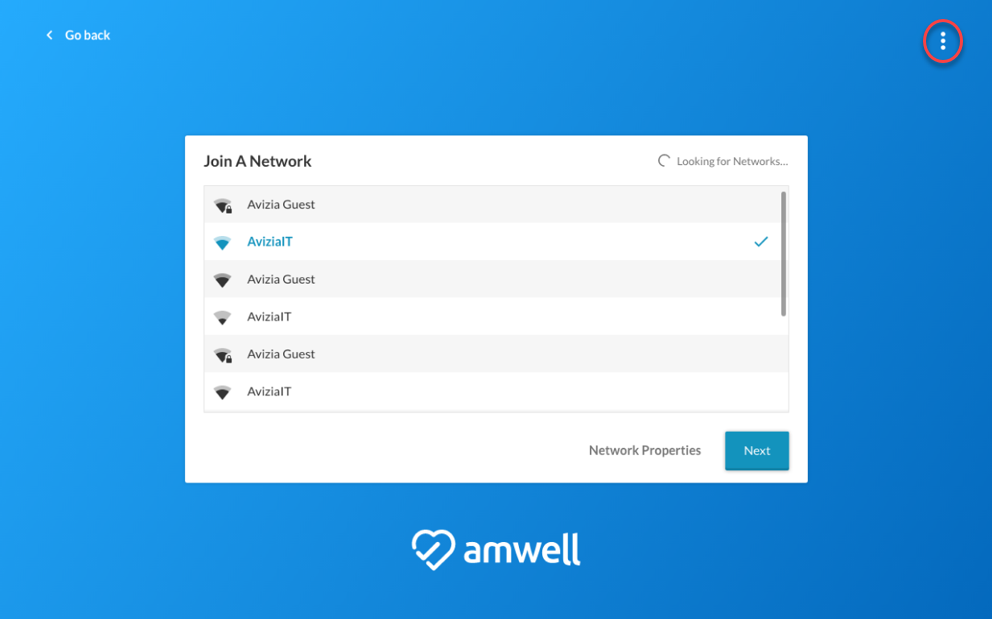 2. Select Advanced Settings.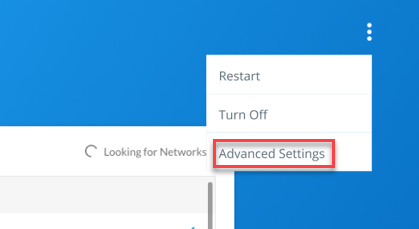 3. Select Revert Software.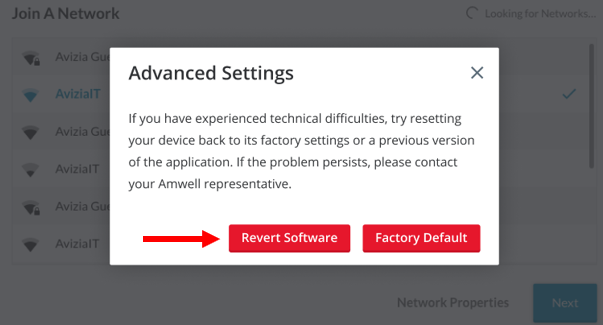 4. Select the version of App or OS (or both) you wish to roll back and then click "Revert Software".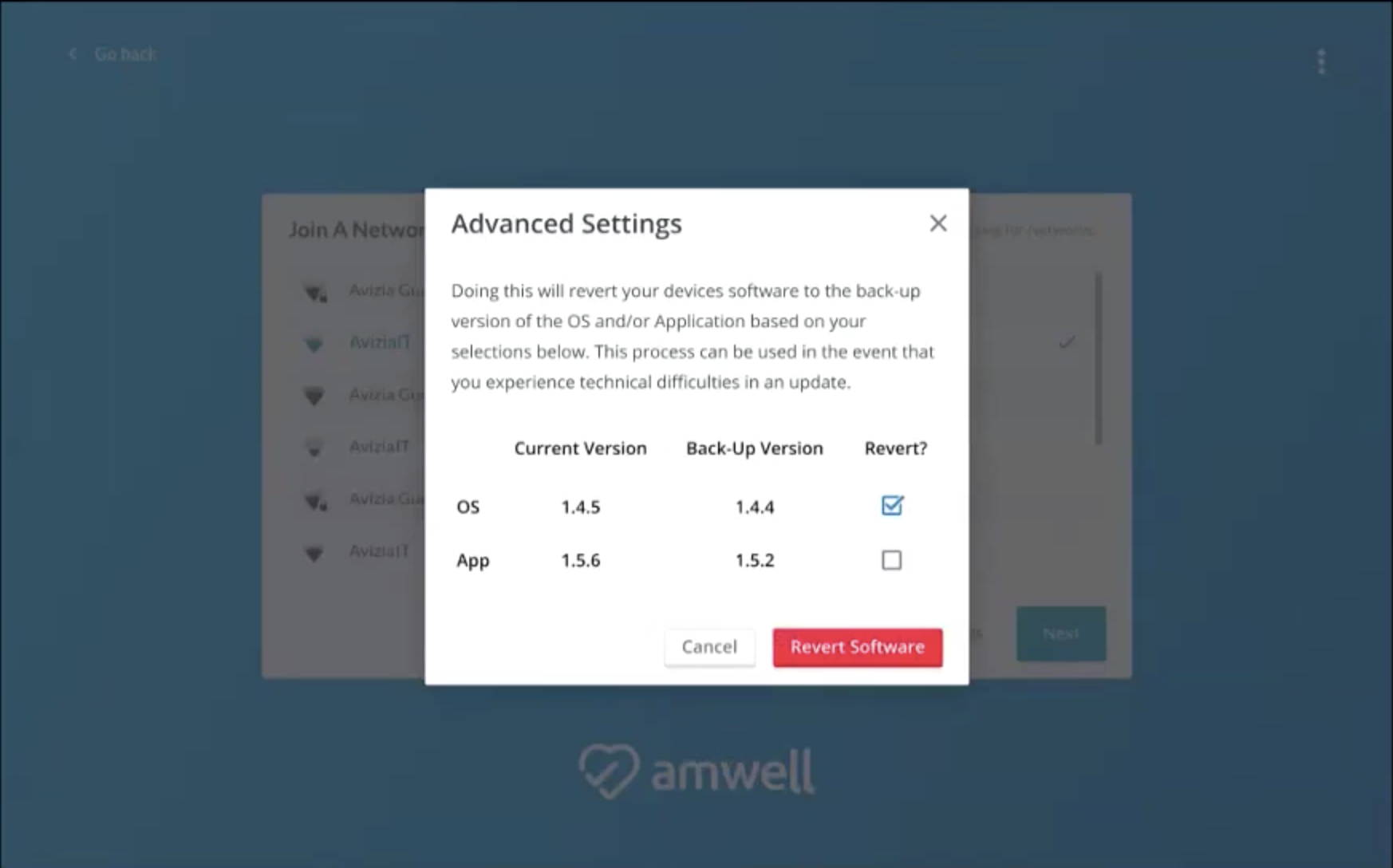 5. Software roll back will automatically reboot device.
6. If for some reason you do not wish to update your device again, please ensure the settings for this device in the Enterprise under Endpoint -> Device -> Configuration Tab are set to Advanced- Manual.

7. Click Save.
Do you have questions, or have you run into an issue during your update?
Please let us know by emailing Clinical.Support@amwell.com